Why Choose
The King Co., Inc.

?

The King Company is a leader in marine construction, dredging, earth retention systems, foundation piling, deep foundations, and dam rehabilitation. We've proudly served the Great Lakes region since 1983.

We're known for safety and our reliability. The King Company considers no aspect of its operations or administration more important than the health and safety of its employees and customers. When everyone works safe, it gives us the ability to complete projects on time, on budget, and of the highest quality.

We're skilled in construction, but our expertise begins much earlier in the project process. We can handle all stages of your project, from preliminary concept, engineering, design, and construction.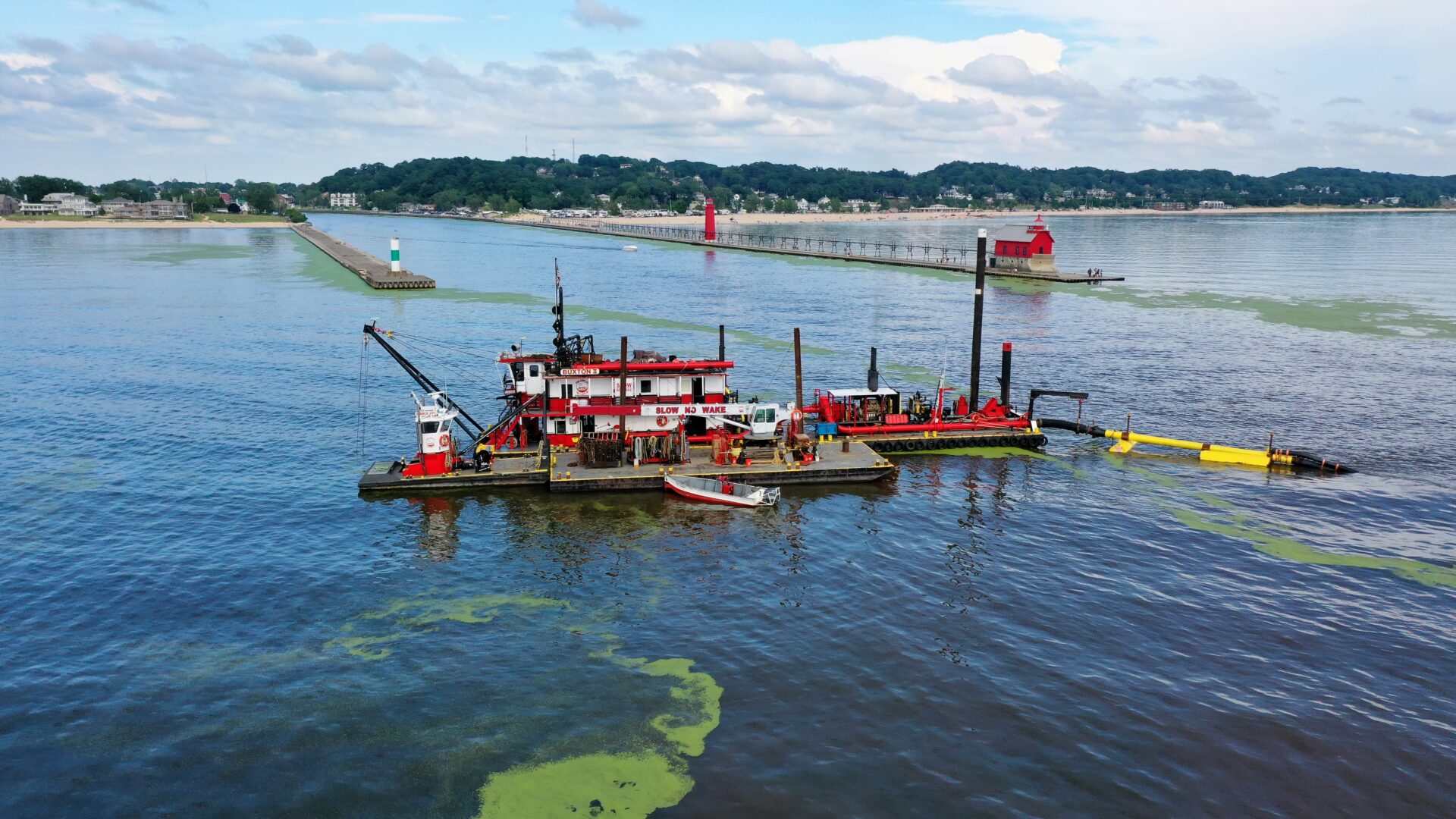 Whom We Serve
The King Company serves a variety of customers in the Great Lakes, especially in West Michigan. We perform marine projects in the Great Lakes and their waterways and tributaries. We handle land-based construction projects in Michigan, Indiana, Illinois, Wisconsin, and Ohio.
We work with individual owners of private property, commercial construction companies, and all levels of government from a township to federal.
Residential Home Builders
We help established builders of large, high-end homes in West Michigan, typically along the lakeshore. We know that you need everything about a home's foundation to last a lifetime. We help with land retention and erosion control.
Residential Homeowners
We help residential homeowners who have built their homes or purchased homes. We know you experience issues with land settling and erosion, and we know how to prevent and respond to these issues. We can grant you the peace of mind of knowing your dream home is protected.
Commercial Contractors
We help commercial contractors who need someone to handle groundwork for a foundation. We know you need a strong foundation and earth retention, and we can help ensure your large investment will be stable and secure for years to come.
US Army Corps of Engineers
We have a close partnership with the US Army Corps of Engineers. We provide annual maintenance dredging for federal import and export harbors. We know you want a trusted partner who's reliable and uses safe personnel and equipment.
Dredging & Marine Construction Team
We have over 50 employees with skills and experience in marine construction and land-based construction. We collaborate well with other construction and engineering companies, looking out for our customers' best interests.
Mission
Our goal is to perform safe high-quality work at competitive prices, while maintaining a positive relationship with the community and our customers.
Company History
Dean and Randy King are father and son, who began their partnership in 1977. When they started The King Co., Inc. in 1983, they had a combined 46 years of successful marine construction experience.
Mike Petrus joined in 1986, bringing talents in marine engineering and contract administration. With his help, the company increased its volume of federally contracted work, while maintaining the high-quality standards The King Co., Inc. had become known for.
David Herweyer, P.E. joined in 2003, as project manager and in-house engineer. He brought his years of professional engineering experience and ability to manage a project from the bid process to job completion.
Over the years we have expanded our team, capabilities, and equipment fleet. We continuously improve to handle the projects our customers will bring to us in the future.
Safety
The safety and health of our employees is this company's most important business
consideration. No employee will be required to do a job that they consider unsafe. The company will comply with all applicable OSHA workplace safety and health requirements and maintain occupational safety and health standards that equal or exceed the best practices in the industry.
We provide the following safety training for our employees:
CPR/First Aid/AED
HAZWOPER Certification (Hazardous Waste Operations & Emergency Response)
Construction Quality Management for Contractors (CQM)
Forklift Certification Program
Fall Protection Certification Program
Mobile Crane Safety (NCCCO Certified Operators, Riggers, & Signalmen)
Confined Space Entry
Michigan's "Right To Know" Program (Hazard Communication Program)
E.A.P. (Employee Assistance Program)
OSHA Safety Training (10-Hour & 30-Hour)
Government Safety Requirements (EM385-1-1)